Nonprofit N.O.W.
The Academy for Nonprofit Excellence gives you an opportunity with Nonprofit N.O.W. (Networking on Wednesday) to network with like-minded professionals while checking out new resources and latest trends in the nonprofit realm. Enjoy breakfast and a brief informational presentation from Fulton Bank on "Investment Policies for your Nonprofit"
The board of directors of a nonprofit has a fiduciary responsibility to protect the assets of the nonprofit and ensure that the nonprofit's operations and activities use the assets to further the nonprofit's mission. A prudent way to serve as fiduciaries of a nonprofit's assets may be to invest the nonprofit's cash in investment vehicles, such as stocks and bonds, and other financial investments.
There are three potentially competing interests for any funds that a nonprofit invests: (1) protecting the value of the initial invested assets; (2) growing those assets to increase their value; and (3) maintaining access to the assets, in the event the nonprofit needs to tap into the investments for cashflow needs. An investment policy can address all of these issues, as well as define who is accountable for investment-related activities. Investment policies may also address the nonprofit's commitment to socially responsible investments, spending policy, cash thresholds, and asset allocation. Join us for a session designed to inform you in an easy-to-understand format, as well as provide you next steps to take back to your board of directors on best practices. Ample time will be allowed for Q&A.
Date: November 13
Time: 8:30am-11:00am
Cost: $10, breakfast included
Location: Sandler Center for the Performing Arts
201 Market St, Virginia Beach, VA 23462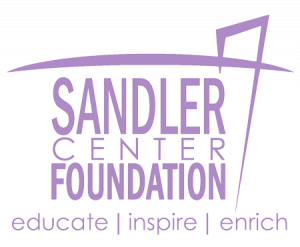 Thank you to our host sponsor!