Instructors
Instructors at the Academy for Nonprofit Excellence are experts in their fields, with decades of combined experience working with nonprofit organizations. They work closely with the Academy staff and their students to customize course content to each individual organization's and individual's needs. Find out more about each of them below.

Lynn Ailsworth began Ailsworth Accounting & Software Solutions in January 2007 after working for two local public accounting firms for over 24 years. She is an Intuit Premier Reseller, Advanced Certified QuickBooks ProAdvisor, and Sage Certified Consultant. Lynn was voted Intuit QuickBooks ProAdvisor Top 100 for 2015 among approximately 70,000 in the world.

She has been working with and teaching QuickBooks and Sage 50 (formerly Peachtree) since 2000. Lynn has worked with over 870 clients in the Hampton Roads and outlying areas. As a small business owner herself, she is passionate about teaching others how to maintain accurate and up-to-date accounting records.
Lynn has two adult children and resides in Suffolk, Virginia with her husband and partner Mike Swanson. She is from southwestern Michigan and has lived in the Hampton Roads area since 1980.

When Lynn isn't working with clients, teaching a class, composing a newsletter, taking an exam, attending a conference, or anything else related to her business, she enjoys spending time with her family, traveling, playing tennis, walking, and scrapbooking.

Judith Alberts has used the Constant Contact email platform for her business since 2005, and began offering email design and marketing campaign services to clients and colleagues in 2008. She is Master Certified by Constant Contact® and is their Authorized Local Expert in Southeast Virginia. Judith has been ranked as a "Constant Contact All Star" three times.
Judith's background includes education, visual arts and professional photography. An educator at heart, she uses her sales and marketing experiences to bring a multi-faceted approach to her workshops, seminars and webinars.
In her spare time, Judith is an enthusiastic "Monarch Crusader". For the last two years, she has cultivated milkweed to attract the endangered Monarch butterfly to her garden, and has raised two broods of caterpillars, tagging and releasing over 140 adult Monarchs. She is still sorting through thousands of images she created while documenting the progress from egg to chrysalis to emergence of these beautiful creatures.
Contact:
Judith Alberts
P.O. Box 1683
Williamsburg, VA 23185
800-590-2242 / Mobile: 630-289-9561
Judith.Alberts@gmail.com
www.Facebook.com/Alpha.Oh.eMarketing

Swafia Ames, a Senior Consultant with Brighter Strategies, is an expert at designing and implementing organizational development and human capital management programs. She is a personable and energetic practitioner with over 18 years of experience aligning key talent and organizational goals. Swafia is engaging and thoughtful and prides herself on crafting a customized approach to address specific client needs. She is adept at identifying challenge areas and working collaboratively to develop and implement effective solutions.
Throughout her career Swafia has supported a wide range of organizational development and human capital management initiatives including talent acquisition and development programs, succession planning, strategic planning, meeting facilitation, team building workshops, and instructional design. Swafia is adept at identifying challenge areas within an organization and working collaboratively to develop and implement effective solutions.
Swafia earned her B.A. degree in Psychology from the University of Maryland in College Park, MD and her M.A. degree in Industrial/Organizational Psychology from The Chicago School of Professional Psychology in Washington, DC. She has also been certified by the Society of Human Resources Management as a Senior Certified Professional (SHRM-SCP).

Vice President of Nonprofit Services
National Corporate Research, Ltd.
Ron Barrett is the Vice President of Nonprofit Services at National Corporate Research, Ltd., ("NCR"), a professional registered agent company that provides nationwide corporate, secured transaction, business license, and nonprofit services. His responsibilities at NCR have included management of client service specialists and operational staff working with various state and federal agencies as well as product development. He joined NCR in 2008 when Capitol District Information, a provider of legal research, document retrieval and library services in Washington, D.C., was acquired by NCR.
Mr. Barrett has a wealth of knowledge and experience working with nonprofits, state corporate and charity regulators, and state sales tax exemption filing offices. He developed a comprehensive suite of nonprofit services that NCR currently provides to legal and business entity clients. These services include corporate filings, charitable solicitation registrations, compliance and sales tax exemption management. He is the co-author of Nonprofit Fundraising Registration: Nolo's 50-State Digital Guide, has authored numerous articles and has presented public and in-house CLE seminars on state charitable registration requirements around the country.
Contact:
rbarrett@nationalcorp.com
202-370-4755

Sheri Bender, SHRM-SCP, SPHR holds a Master's degree in Adult Education/Human Resource Development from James Madison University. She has over 20 years of practical human resource and training experience in various industries, including: manufacturing, healthcare, and electronics. Her specialty areas are employee relations, training, diversity, team building and coaching. She is the pas president of the Shenandoah Valley and Winchester Area Society for Human Resource Management and currently serves as the Diversity Director for the VA State SHRM Council. Sheri currently owns Pulse HR Consulting, LLC and focuses on training and HR Consulting for small- to mid-sized businesses. She lives in Harrisonburg with her husband and two children.

Chris Bennett is an associate consultant and facilitator with The Spark Mill, a Richmond-based strategic planning & consulting firm (www.thesparkmill.com). Prior to his role at The Spark Mill, Chris, an ordained Elder in the United Methodist Church, spent 13 years leading in small, medium and large congregations in both rural and suburban settings. Prior to his work in local church ministry, Chris worked in marketing and communications at GE Financial Assurance (now Genworth).
Chris began consulting with The Spark Mill in 2016. The Spark Mill works with non-profits & associations, small business & start-ups, and higher education & faith-based groups.
In 2016, Chris partnered with two other community leaders to create the Ministry Accelerator, a capacity-building pre-accelerator for nonprofits and mission initiatives. The ministry accelerator has graduated 25 nonprofits and local church ministries, been featured in Duke Divinity school's Faith and Leadership online magazine, and is expanding into Christiansburg, Virginia in 2019.
Chris is a graduate of Virginia Tech, from which he holds a BA in Communication Studies, and Union Presbyterian Seminary (Richmond), from which he holds a Masters of Divinity. He and his wife, Jill, live in Richmond with their two boys, Henry and Nicholas.

Allison Bough is the founder and president of SparkNonprofit, LLC. She helps nonprofit organizations raise more money, build relationships with donors and evaluate current fundraising programs. Allison also provides training and coaching to boards and development staff. Prior to Spark, Allison helped raise $3 million for a new wing at St. Mary's Home serving young adults with disabilities. She also spent nine years as a fundraising consultant on endowment and capital campaigns across the Southeast, and served as a director of development for three human service agencies. When she's not working, she loves to travel, blow hot glass at the Perry Glass Studio, and watch SEC football. Allison earned an M.B.A. from Meredith College and a B.A. in economics and business from Hollins University. She earned the Certified Fund Raising Executive (CFRE) certification in 2000.

Jed Buckson has been working as a graphic designer for over 20 years. His experience includes agency service, in-house marketing and free-lance design for numerous regional, national and local clients in many different industries. Jed has taught Layout, Typography, and Publication Design courses as an adjunct at the Art Institute of Virginia Beach for 8 years. He has also taught courses in InDesign, Photoshop and Illustrator. Jed always brings real-world design projects and scenarios to his courses that help prepare students for their professional career. Jed's formal education includes a Bachelor of Music from the University of Louisville and a Master of Arts in Communication from Regent University.

For over two decades, Dr. MaryJo Burchard has been helping leaders, teams, and organizations discover deeper clarity, cohesion, and alignment while facing change and uncertainty.
MaryJo is an executive coach, keynote speaker, published author, organizational consultant, and leadership developer. Groups such as Hampton Roads Diversity and Inclusion Consortium, GM Financial, the City of Virginia Beach, United Way of South Hampton Roads, Red Hat Innovation Labs, Easterseals, The Lincoln Center for Children and Youth (PA), Little Theatre of Virginia Beach, Fresno Pacific University, and Regent University have benefited from her services. She has been featured on Hampton Roads Business Weekly as an expert on humanizing work culture. MaryJo has contributed to the publications and blog for OpenSource.com and serves as copy editor for the Theology of Leadership Journal.
In October 2019, MaryJo delivered workshops on change readiness and trust for the International Leadership Association global conference in Ottawa, Canada, and launched the online #WeBelong Lab, a live virtual course designed to empower individuals to become ambassadors of belonging – providing a new approach to ensuring that all feel welcome, valued, and able to bring meaningful contributions in the workplace. Before coming to Virginia, MaryJo spent over a decade advocating for higher education for minority women in rural California, conducting worksite academic advising and bringing BA and teacher credential programs to the rural community college campuses. She also developed intergenerational leadership development programs and youth mentorship programs with schools, churches, and nonprofits, and led cross-cultural outreach camps in Okinawa, Taiwan, and the Marshall Islands.
MaryJo's PhD in Organizational Leadership is from Regent University, and she earned her MA in Leadership and Organizational Studies and graduate certificate in Peacemaking and Conflict Studies in the Workplace from Fresno Pacific University. She is also certified to assess, train, and coach in scientifically validated assessments in behaviors, motivations, leadership competencies, and awareness of self and others. She has a patent pending for her change readiness system that honors and harnesses individual initial responses to major disruption. "Dr. Jo" lives in Virginia Beach with her husband, Kenny, their son, Victor, and their chihuahua-pug, Stanley.

As Programs Manager for Volunteer Hampton Roads, Leigh-Anne develops and implements forums, symposiums and training events such as Funders Forum, Board Boot Camp, the Nonprofit Leadership Conference and ongoing Learning League trainings. In addition she researches, develops and facilitates customized training programs for nonprofit partners as requested. Leigh-Anne also serves as the head trainer and facilitator for the Service Enterprise program, which is designed to build the capacity of nonprofit organizations through high level volunteer utilization. Prior to coming to VOLUNTEER Hampton Roads, Leigh-Anne worked for the National Multiple Sclerosis Society for 13 years in positions including programs and services, nonprofit management, advocacy and fundraising. She also worked for the American Heart Association and completed her graduate level internship at the American Cancer Society. Leigh-Anne earned her Bachelor of Science degree from Towson University in Maryland and her Master of Public Health degree from San Diego State University.
Katie Campbell has worked in the field of nonprofit and volunteer management for over 35 years as practitioner, author, trainer and leader.
Her career began in 1973 at the Philadelphia Family Court where she helped develop an extensive volunteer program to provide support services to the probation officers and their young clients. Since then she has provided training and technical assistance throughout North America, becoming well-known in the field. For 14 years she worked at the Virginia Office of Volunteerism, eventually becoming director. And from 1997 to 2003 she served as executive director of the Association for Volunteer Administration (AVA), the international professional association for leaders and managers of volunteer programs. She is currently executive director of the Council for Certification in Volunteer Administration.
Katie also works as an independent consultant in nonprofit and volunteer resources management. In this capacity, she assists public and private nonprofit organizations in accomplishing their mission through effective and efficient management of people and resources. Katie has authored and co authored several articles and publications on the subject of volunteerism and occasionally teaches as adjunct faculty at Virginia Commonwealth University.
Dr. Carlos Campo is the chair of the Educational Directive of the National Hispanic Christian Leadership Conference, and the former president of Regent University, where he served for five years. Dr. Campo is a leading voice in the American Hispanic community, and is also a frequent contributor to number of national publications, including the Huffington Post.
He has served as dean and chief academic officer at the largest college in Nevada, and is a board member for a number of organizations, including Elevate Early Education and The Urban League of Hampton Roads. He is a four-time recipient of "Who's Who Among American Teachers" and named "Outstanding Educator" and "Hispanic Educator of the Year" by local and national organizations. Dr. Campo's doctoral dissertation was named "Dissertation of the Year" by the UNLV Foundation in 1993. In 2011, Dr. Campo was awarded an honorary doctorate by the International University in Vienna for his commitment to international education.
Dr. Campo is an educational consultant with particular expertise in helping organizations understand diversity and inclusion, as well as board relations and leadership development.
Director of Data and Evaluation
DC Promise Neighborhood Initiative
Mr. Castillo is recognized as a thought leader in the creation of outcome measurement and performance management systems in nonprofit settings. At DCPNI, he oversees all data collection, performance management, and internal evaluation activities. Before coming to DCPNI, Mr. Castillo served as a Senior Research Scientist at Child Trends where he worked with nonprofits throughout the United States on the development and modification of performance management systems and evaluation designs. Mr. Castillo also served as the Director of Learning and Evaluation for the Latin American Youth Center (LAYC) in Washington, DC. At LYAC, Isaac helped create Impacto Consulting to provide valuation design, outcome measurement, and performance management technical assistance to other nonprofits, foundations, and government agencies. Isaac's work has been highlighted in publications such as the Chronicle of Philanthropy, Youth Today, and the Wall Street Journal. Mr. Castillo is the author of the essay "First do No Harm…Then Do More Good" in Mario Marino's book Leap of Reason. In 2011, Isaac was honored by the Superstar Foundation with a Lifetime Achievement Award for his overall contributions to the field of nonprofit performance management.

Alex Cena is a diversity and inclusion professional specializing in student leadership development and community organizing. For the last 10 years, he has worked in a variety of settings that promote inclusive practices and encourages cultural competency.
Between 2009 and 2013, Alex served as the DC Programs Coordinator for a nonprofit called Asian American LEAD and eventually became the DC Programs Manager. From 2013 to 2016, Alex served as the Director the Office of the Asian Pacific Islander American Affairs at the University of Florida. At each position, he was not only responsible for developing training curriculums for students, but collaborating with many local businesses, professionals, and government agencies. He has facilitated workshops for different nonprofits and businesses with a focus on cultural learning and diversity & inclusion.
Recently, Alex served as the Outreach Programs Coordinator at the Virginia Center for Inclusive Communities where he continued to facilitate diversity and inclusion workshops for schools, nonprofits, and businesses across the state. Currently, Alex is working on several projects in the Asian American community and as an independent contractor for leadership and inclusion training.

P.J. Chambers is President of WebIXI, a family owned and operated Online Marketing Firm based in Harford County, Maryland. Founded in 1995, which is "literally forever in this industry", Chambers and his family believe in improving the local community. In 2017, the three man team was able to:
Contribute $38,500 in "In Kind Donations"
Donate $4,150 in cash sponsorships
Raise $43,200 in sponsorships while volunteering
Volunteer 646 hours
These did not include contributions made by our Nonprofit Advisory Group Initiative (which, to date, has helped place 6 board members, 11 volunteers and over $94,000 worth of business directly attributed to being a member of the free group).

Dr. Clemons is a strategic communication management consultant, scholar and Certified Executive Coach. Her expertise lies in strategic organization communication. For more than twenty years she has served in and consulted for federal and local governments, nonprofits and corporate sector organizations providing strategic communication counsel. She has counseled a myriad of public, private and nonprofit sector organizations that include Booz Allen Hamilton, the Food and Drug Administration, the Department of Defense, and the Columbia Association.
Expert in designing strategic communications campaigns that align with organizations' overarching mission, vision and goals, she's managed research, integrated marketing communication, community outreach, internal communication, change management, social marketing, crisis communications and public outreach campaigns for health, environmental and social issues.
Dr. Clemons taught undergraduate and graduate courses in strategic communication management within Howard and Towson Universities, and served as Chair of the Strategic Communication and Public Relations Graduate Program within Trinity Washington University's Business and Graduate Studies.
Dr. Clemons is a sought out speaker and author and serves as Chief Communication Officer for Clemons Consulting, LLC a strategic communication consulting and coaching firm. Dr. Clemons has a Ph.D. in Mass Communication and Media Studies from Howard University, an MPA in Public Administration from The American University, and a B.A. in Telecommunications from Morgan State University.
Deborah brings over 25 years of hands-on experience in strategic and business planning, operations, and organizational management to the nonprofit community, and applies it to helping nonprofits operate effectively and efficiently. Her practice teaches organizations how to blend business discipline with nonprofit compassion to achieve a mission. Deborah gained her nonprofit experience as a volunteer, volunteer coordinator, board member and consultant for organizations in New Jersey and Virginia. She earned her MBA at Pace University in NY, and a Certificate in Nonprofit Management from Virginia Commonwealth University

Ian Cook, CSP is an experienced presenter, group facilitator and executive coach. Through his keynote presentations, interactive workshops, leadership coaching, and custom-designed facilitation service, Ian helps his clients achieve greater results from their managers and teams.
He specializes in what he calls "micro leadership," helping managers lead successfully at the "micro" level–in that vital interpersonal space between the manager and his/her individual employee. He shows managers how to generate strong results through effective conversations with staff around (1) job performance, (2) job satisfaction and motivation, and (3) ongoing development.
He began the independent consulting firm, Fulcrum Associates, Inc., back in 1988, following seventeen years of corporate experience in both the high tech manufacturing and transportation industries. His extensive client list includes some of the largest corporations in the private sector, major trade and professional associations, small business, government, and not-for-profit organizations.
Ian holds a Bachelor of Commerce from McGill University and, from Cornell, a Masters degree in Industrial & Labor Relations, majoring in Human Resources Management, and has been a lecturer in the Faculty of Business of Ryerson University. In addition, from the Gestalt Institute of Toronto he earned a (3-year) Diploma in Gestalt Theory and Methodology that significantly deepened his ability to achieve results as both a facilitator and executive coach.
He is author of: Would They Call You Their Best Boss Ever?: Practical Tips and Insights for the Successful Manager.
Ian is actively involved with the community leadership organization Leadership Fairfax Inc. A graduate of LFI's Signature Leadership program class of '04, he has served both on the Board and as Chair of the Program Committee, and has been a keynoter in their Speakers Series. Currently he facilitates a one-day Open Space event for the Emerging Leaders program and, for the Signature program class, facilitates individual team process debrief meetings following completion of their projects.
A dual US/Canada citizen, Ian lives in northern Virginia with his wife, Linda, who is a partner in their firm.
Education and Credentials
Cornell University – Masters degree, Human Resources Management
McGill University – Bachelor of Commerce degree
University Associates – Human Resources Development Intern Program
Ryerson University – former part-time lecturer in Faculty of Business
Gestalt Institute of Toronto – (3 year) Diploma in Gestalt Theory and Methodology for group and individual development
National Speakers Association & Canadian Association of Professional Speakers – Certified Speaking Professional (CSP) designation
Ontario Municipal Management Institute – Excellence in Training Award
Ontario Society for Training and Development – Certificate of Achievement (Advanced)
Accredited facilitator of The Leadership Circle Profile® and the Myers-Briggs Type Indicator®

Stephanie Cory, CAP®, CFRE has dedicated her career to the sector for more than 15 years. She has served as an executive director for a health advocacy organization as well as held development roles for organizations serving seniors and people with disabilities. She has also consulted for a variety of educational and arts organizations helping them strengthen governance and fundraising. Stephanie has worked with organizations of all sizes—from grassroots with no paid staff to multi-campus health care providers with upward of $50 million in annual revenue. She is an adjunct faculty member for Villanova University's College of Professional Studies where she teaches a variety of fundraising topics.
Recognized for her excellence in teaching and facilitation, Stephanie was named a Master Trainer by the Association of Fundraising Professionals (AFP). She is also a Certified Governance Trainer through BoardSource and a licensed consultant through the Standards for Excellence® Institute. Stephanie has been a featured author in Advancing Philanthropy and Fundraising Success magazines as well as published online through BoardSource and Charity Channel. She speaks regularly to local AFP chapters and at regional conferences for fundraising and nonprofit professionals throughout the Mid-Atlantic. She earned a BS in Accounting and MS in Gerontology from the University of Southern California and is pursuing her MEd in Adult and Organizational Development from Temple University.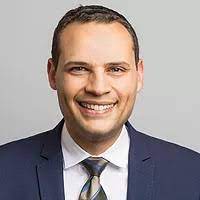 An entrepreneur with diverse accounting experience and a love for sharing knowledge, Manuel "Manny" Cosme is driven to help other small businesses. Manny founded CFO Services Group in 2012 to support new, small and growing organizations with scalable accounting expertise and services beyond typical bookkeeping or tax firms. With more than 20 years focus on managing finances and administration, Manny has the high-level experience and training that his clients need and want. Manny holds a B.S. in Accounting and Economics from Saint Mary's College of California. He enjoys living in the vibrant D.C. area and is an active member of his spiritual community. Down time includes video games, yoga, camping and hiking with his husband and dog.

Founder, President
The Curtis Group
Keith Curtis has nearly 30 years of experience working on behalf of philanthropic organizations across Virginia and the mid-Atlantic region. Over that time, Keith has become a recognized expert in all aspects of fundraising and nonprofit management. He is also a sought-after advisor and speaker, making up to 40 presentations a year to the nonprofit industry, including venues such as: National Blackbaud Conference for Nonprofits, where he presented Giving USA; keynote address at the Virginia Fundraising Institute's annual conference, multiple Association of Fundraising Professionals local chapter presentations in Virginia, Maryland and North Carolina; the Center for Nonprofit Excellence; the Hampton Roads Gift Planning Council and a variety of other national and state conferences.
As president of The Curtis Group, Keith and his team have developed strategies to raise hundreds of millions of dollars for more than 100 clients. But equally as important, his guidance has helped those nonprofits raise awareness, raise their standards of operation and their expectations of what they can accomplish. Clients include the large and visible, such as one of the largest YMCAs in the country, a multi-billion-dollar health care system and arts, cultural and educational organizations, as well as smaller nonprofits such as free clinics, animal shelters and hospices.
Keith is vice-chair of the Giving USA Foundation; a board member of the Giving Institute, a membership organization dedicated to advancing philanthropy and promoting ethical practices in fundraising; and past president of the Hampton Roads Gift Planning Council. He has co-chaired the Giving USA Foundation's Resource Development Committee and, at the request of his Giving Institute colleagues, he co-chaired the organization's 2011 Summer Symposium. He also teaches an annual course at Tidewater Community College's Academy for Nonprofit Excellence.
Keith has served on the Dean of the College of Business and Public Administration's Executive Advisory Council at Old Dominion University. In recognition of his work in philanthropy, Keith was honored with the 2012 Alumni Service Award from Old Dominion University. He is a graduate of ODU's College of Business and Public Administration.
Lewis Flax has specialized in assisting nonprofit organizations address critical issues for many years. His firm, Flax Associates, provides guidance in developing strategy, structure, and outreach in order to successfully generate revenue to support mission based initiatives. Lewis fully understands the challenges nonprofits face, both from an outside consultant's point of view and from the internal perspective of a nonprofit executive. Mr. Flax has extensive experience in training, presenting, and effectively engaging an audience. A frequent facilitator, trainer, and speaker, he has led numerous board retreats, board trainings and presented on behalf of many organizations catering to the nonprofit community. He has received high praise and top marks for his presentations. He has presented at events, seminars, or sessions for organizations such as ASAE, BoardSource, Center for Nonprofit Advancement, The Foundation Center, Fundraising 123 (Network For Good), Global Impact, Points of Light Institute, and the United Way.

Lewis previously served as a Vice President for IEG (a consulting firm) responsible for the Washington, D.C. metropolitan area nonprofit sector. He gained insight into both the nonprofit and corporate perspectives of numerous organizations. He also served on the leadership team at Financial Executives International (FEI) and dealt with many issues that nonprofits often encounter.
Additionally, Lewis is a certified instructor for Dale Carnegie Training leading trainings on a regular basis.

Reesy Floyd-Thompson is the Founder of The Digital Wonder Woman, a digital marketing agency helping women entrepreneurs learn how to use the internet and social media to stand out online. With over 14 years of nonprofit marketing and public relations experience, she specializes in the entrepreneurs and nonprofits looking to change the world. With her social media and digital marketing skills she's helped organizations win a free car, secure a $25,000 donation and meet celebrity influencers. She coached hundreds of business owners through her online network. Reesy is on a mission to help business owners and nonprofits create good marketing. Her work has been featured in Entrepreneur, YFS Magazine. The Huffington Post, Inside Business, CoVABIZ and Coastal Virginia Magazine. She was named Best Outstanding Emerging Professional by CoVA Biz Magazine and has won Best Social Media Personality two years in a row.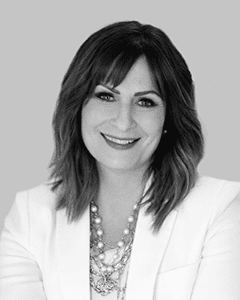 Maura Fredericks is an experienced organizational development consultant, ICF certified executive coach, and facilitator who supports C-Suite executives & teams to navigate complex business challenges. Maura's intentional approach to developing effective interpersonal and organizational communication skills results in her clients learning to have conversations that are transformative for their organization, teams, and customers.
Maura believes that conversations drive relationships and relationships drive results. After three decades of leading across multiple industries, Maura noticed that inspired leadership starts with courageous conversations that facilitate positive change. Maura's coaching framework is based on her training in the positive psychology methodology of coaching, additional studies in narrative coaching, and a deep understanding of conflict and the stages of change.
Earlier in her career, Maura led teams and projects for LabCorp, CARFAX, BB&T, ManTech, and Insperity. Maura is certified to administer and debrief assessments such as The Leadership Circle Profile, Organization & Relationship Systems, DiSC, Thomas- Kilmann Conflict Mode Instrument, and Crucial Conversations. She earned a Master of Arts degree in Education and Human Resource Development from The George Washington University and holds a Professional Certified Coach (PCC) certification from the International Coaching Federation (ICF).

Over the last three decades, Jay Frost has worked to identify and pursue billions in fundraising opportunities for thousands of charitable organizations around the world. Jay is one of the leading voices in the field. He has been recognized as one of America's Top 10 Fundraising Experts by Philanthropy Media, one of the Top Experts in Fundraising by Klout, one of the Top Eight Fundraising Influencers by Elevation Media, and one of the Top Thirteen Excellent Fundraising Consultants by Double the Donation. A popular speaker, Jay has addressed hundreds of meetings in the US, UK, Canada, Asia, and the Middle East. He has been described as "a master of innovation" and "a beacon of light and inspiration" whose "humor filled and thought provoking" talks, training and consults leave groups "energized and informed." Jay is also a consultant to nonprofits and an advisor to companies serving the philanthropic marketplace. He advises organizations at all stages of their efforts, from startup through capital campaigns.

Thomas M. Geary, PhD is a Professor of English at the Virginia Beach campus of Tidewater Community College, where he has been a full-time faculty member since January 2012. He regularly teaches composition, rhetoric, technical writing, developmental writing, and humanities courses.
In May 2016, Tom completed his PhD in English at the University of Maryland. His dissertation on pedagogical applications of Gregory Ulmer's electracy theory transforms theoretical new media innovations into classroom practice for community colleges. A 2004 alumnus of Christopher Newport University, Tom worked for the Daily Press before attending graduate school and teaching a variety of English courses as an adjunct at the University of Maryland, the University of Maryland University College, CNU, Montgomery College, ECPI University, and Thomas Nelson Community College. While a graduate student, Tom became an Academic Coordinator for the Academic Writing Program at the University of Maryland.
Tom has been awarded three grants for scholarly projects, multiple college rewards for professional excellence in scholarly and creative engagement, and a VCCS Chancellor's Faculty Fellowship, a prestigious award for a one-year leave of absence to complete doctoral work. Since 2008, he has delivered 15 national conference presentations, 37 state and local conference presentations, and 21 invited presentations and workshops. Tom has two forthcoming publications on sound collages and context in design thinking, and his other research interests include sonic rhetoric, podcasting, digital storytelling, open educational resources, visual rhetoric, and compassionate pedagogy.
In addition to his instructional duties at TCC and his scholarly activity, Tom plays an active role in academia and the college's shared governance. He currently serves as the editor of Inquiry, the statewide peer-reviewed academic journal for faculty, staff, and administrators in the Virginia Community College System. Tom is an elected member of the Modern Language Association Delegate Assembly and the Virginia state representative for the Two-Year College English Southeast organization. He recently completed his tenure as chair of both the college's President's Advisory and Planning Council and the Faculty Professional Development Committee, and previously served as the program head for the General Studies degree and chair of the Virginia Beach campus Faculty Senate.

Anna Goldenberg, Principal of TrueImpact Coaching, is a leadership coach, consultant and trainer with more than thirty years of senior executive experience in the nonprofit industry. She focuses her work on leadership training and board development, strategic planning and the ensuing change management, and team improvement and management. Her executive coaching practice focuses on enhancing the performance and work/life satisfaction of nonprofit executive directors, development professionals, and lay leaders.
Over the past ten years, she has developed a continuum of leadership training programs for the United Jewish Federation of Tidewater and now serves as leadership consultant and trainer for its senior community leaders. In her fundraising capacity for nonprofit organizations, Anna has raised more than $40 million dollars during her career as executive director and chief development officer for high profile organizations in the Hampton Roads, Virginia area.
Anna regularly facilitates workshops and speaks on board and leadership development, with particular emphasis on emotional IQ and communication skills and building highly effective teams.
She is a graduate the University of California Berkeley and has numerous certifications in leadership coaching and nonprofit management from prominent university programs. Her personal leadership journey began when she participated in and graduated from the LEAD Hampton Roads program in the 1990s.
Over the years, Anna has served on a number of nonprofit boards and founded the Ghent Dog Park Association, a grassroots nonprofit that works with the City of Norfolk to develop and manage one of a very few densely-urban dog parks in the United States.
Currently residing by the Chesapeake Bay in Norfolk, Virginia, Anna enjoys the quiet beach life with her husband and two standard poodles – and her children and grandchildren when they visit.
President and CEO
PRS, Inc. (Psychiatric Rehabilitation Services)
Wendy Gradison currently serves as President and CEO of PRS, Inc. (Psychiatric Rehabilitation Services) a community-based, nonprofit organization dedicated to helping people living with mental illness, substance use disorders, mild intellectual disabilities, autism spectrum disorders, or any combination achieve personal wellness, recovery and community integration. A licensed clinical social worker, trained family therapist and facilitator, Wendy received her Bachelor of Arts in Psychology from Williams College and her Masters in Social Work from Catholic University.
Under Wendy's leadership, PRS was named as a finalist for the Washington Post Award for Excellence in Nonprofit Management in 2013, and by the Nonprofit Times as one of the nation's 50 Best Nonprofits to Work For in 2011, 2012, 2013 and 2014. Wendy was awarded the regional Center for Nonprofit Advancement's 2011 EXCEL Award for outstanding nonprofit leadership and was the recipient of the Fairfax County Mental Health Consumer Award for Service Provider Excellence in 2011. She is a 2004 graduate of Leadership Fairfax. Wendy has served on or chaired numerous state and local committees tasked with improving outcomes for individuals in recovery.

Amanda Haddaway is the managing director and lead consultant and trainer for HR Answerbox, a boutique consultancy focused on solving the people problems that business owners, executives and managers face on a daily basis. Amanda has more 35,000 hours of experience in corporate HR services, which allows her to effectively partner with organizations to help them solve their human resources and employee challenges.
She holds the two highest professional certifications in human resources, SPHR and SHRM-SCP, as well as a Master's degree from George Washington University and a Bachelor's degree from James Madison University. She is currently pursuing a Master's in Jurisprudence (Labor and Employment Law) at Tulane University Law School.
Amanda is a published author of two books and numerous articles. She serves as the deputy director for the MD SHRM State Council and the chairperson for the Frederick County Workforce Development Board. She is an adjunct instructor at Montgomery College and a trainer for the Society for Human Resource Management.

Abbie Hacker has over 10 years of experience in strengthening relationships and establishing partnerships within the philanthropic community, making her a valuable asset to both The Curtis Group and her clients. As a consultant, she helps nonprofits achieve their organizational goals and improve the communities they serve.
Prior to joining The Curtis Group, Abbie served as associate director of development and interim director of development & external relations for Tidewater Community College. She has also worked as assistant director of annual giving for Eastern Virginia Medical School and development officer for Operation Smile. Abbie holds a Bachelor of Science degree in Merchandising Management and Business Leadership from Virginia Tech, and earned her MBA in Public Administration from Old Dominion University.
Abbie is a member of the Association of Fundraising Professionals, serving on AFP's Hampton Roads National Philanthropy Day Committee. She also is a member of the Virginia Tech Hokie Club, the Virginia Tech Pylon Society, the Council for Advancement and Support of Education, and has been a volunteer with Portsmouth Service League.
In her very active free time, Abbie loves spending time on or near the water with her husband Matt, son Hodges, and labradoodle Huckleberry.

Beth Hamil is the executive director of Cancer Support Community East Tennessee, a nonprofit that provides emotional and physical support to people facing cancer and their loved ones. During her tenure Cancer Support Community has had significant growth in membership and program offerings including: the addition of children's programs, build out and move to larger and more functional space, and the completion of a successful merger and name change. Cancer Support Community was honored by Senator Howard Baker as the recipient of the Joy Dirksen Baker award. Beth was elected chair of the Affiliate Council for the global network.
Previously Beth served as program director for Leadership Knoxville directing the signature community leadership program and managing the facilitation services. She has remained a member of the facilitation services team working with nonprofit, religious, civic and governmental groups. As a certified master facilitator, Beth designs and facilitates group processes to allow organizations to achieve optimum performance in the following areas: vision/mission, strategic planning, board and staff development, team building, group dynamics, navigating change and data gathering/focus groups.
Beth's community involvement includes: Business Program Advisory Board for Maryville College, past president of Executive Women's Association, graduate of Leadership Knoxville, past board development chair for Girl Scout Council of Southern Appalachians merger, past vice president for Girl Scouts of Tanasi Council, 2011 Woman of Achievement; YWCA Tribute to Women finalist, Junior League of Knoxville Outstanding Sustainer, past president of Tennessee Association of Community Leadership.
Education and Training:
BA, Political Science, University of Georgia
BA, Post-baccalaureate Education and Certification, WWW/Evergreen State College
Master Facilitator Certification, Leadership Knoxville
Diversity Practitioner, Diversity Workforce Institute, Northeastern Illinois University
Advanced Facilitation Certification, Lipscomb University
Consortium of Social Enterprise Effectiveness, University of Tennessee Haslam School of Business

James N. Hanna has over 18 years of experience as an insurance consultant, corporate risk manager, underwriter and broker. His professional designations include the Chartered Property Casual Underwriter (CPCU), Associate of Risk Management (ARM), Certified Insurance Counselor (CIC) and Accredited Advisor in Insurance (AAI). He is a graduate of the United States Merchant Marine Academy and former US Army Intelligence Officer.
Sally Kirby Hartman is vice president of communications for the Hampton Roads Community Foundation, southeastern Virginia's largest grant and scholarship provider.
She joined the Foundation staff in 1991 after working as an associate editor and staff writer for Virginia Business. She previously was editor of The Tidewater Virginian and was features editor of The Arkansas Gazette.
She is a graduate of the University of Arkansas and Leadership Hampton Roads. She is an accredited member of the Public Relations Society of America and is a board member of the Hampton Roads PRSA Chapter and the Rotary Club of Norfolk.
She has won numerous regional and national awards for her work in public relations.
Marcia "Marcy" Horwitz wrote her first successful grant proposal in 1973 and hasn't yet written her last. With a B.A. from Clark University (Worcester, MA), Marcy has spent her entire working life in nonprofit administration. In Richmond, she was director of development for the Richmond Children's Museum and Lewis Ginter Botanical Garden before creating Marcy Horwitz & Associates, Inc. in 1997. Marcy holds a certificate in nonprofit administration from Virginia Commonwealth University and was an adjunct faculty member at the University of Richmond's Institute on Philanthropy. In addition to being a published freelance writer, she is a working (and practicing!) musician.

Mindy L. Hughes, APR, is a nationally accredited, award-winning public relations counselor based in Virginia Beach, Virginia. Since 2001, she has been successfully serving clients in non-profit organizations, higher education, health care, government and transportation. Mindy's work for her clients focuses on strategic communications planning, crisis communications and media relations. Prior to launching her consulting company, she worked in local government, tourism and health care public relations.

For the past two years, Mindy has been a regional representative for the Public Relations Society of America (PRSA), the world's leading organization for public relations professionals. She helps the volunteer boards of three regional districts and 28 of the organization's 110 chapters with operational and membership issues. Prior to taking on this role, Mindy was a PRSA volunteer leader, serving as chair of PRSA's Mid-Atlantic District, president of the Hampton Roads Virginia chapter, member of two National Nominating Committees, and assembly delegate to PRSA's governance body on several occasions. In 2012, the Hampton Roads Virginia PRSA chapter named her Practitioner of the Year.

In her leisure time, Mindy enjoys listening to classic rock and blues, especially when her husband of 34 years is playing the music on one of his dozen or so guitars. She's a devoted mom of two adult kids and a rescued German Shepherd. She also reads spy thrillers and murder mysteries, rides on the back of her husband's motorcycle, and enjoys good food and fine beverages. Mindy eagerly counts the days until the next trip when she can leave the beach behind for a Virginia mountain retreat.
Nathaniel James founded Philanthrogeek to help grant makers and social impact organizations that are ready to invest in authentic engagement in order to become smarter, more agile, and leverage networks of resources and support in a rapidly changing world. He has worked with diverse clients in the social sector, including Black Girls CODE, The Kapor Center for Social Impact, Seattle Works, Portland Community Media, and the Mozilla Foundation. Nathaniel earned a bachelor's degree at The Evergreen State College, where he studied the co-evolution of social and technological change and a master's degree in telecommunications policy at The London School of Economics and Political Science.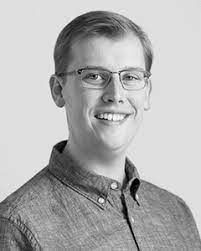 David Kading is a Senior Associate with Brighter Strategies. He specializes in Organization Development and is skilled at bridging theory and practice within his work. David has over eight years of experience in team development and experiential education, as well as a master's degree in Organizational Development and Knowledge Management (ODKM). David has worked effectively with teams spanning public and private sectors, higher education, local government, associations, and non-profit organizations. His approach is a thoughtful exploration and journeying alongside his clients through a process of discovery and change.
At Brighter Strategies, David supports a wide range of projects, including organizational assessments, strategic planning, diversity equity, and inclusion (DEI) projects, and leadership development programs. David also helps teams collect and process data to understand organizational decision points in new ways. David has a particular interest and expertise in the fields of team dynamics, psychological safety, leadership, and appreciative inquiry.
In addition to his master's in ODKM from George Mason's Schar School of Policy and Government, David holds an undergraduate degree in Mechanical Engineering from Bucknell University. He draws upon this background when working with data and analytics. David is a certified trainer in the 4 Stages of Psychological Safety team assessments, EQ-i 2.0, and DiSC. He is also a trained executive coach finalizing his accreditation through the International Coach Federation (ICF).

Bob Kenney is President of Partners Through Training, based in Lynchburg, Virginia. As a trainer and business consultant for the past 21 years, Bob has worked with thousands of people looking to develop practical business skills in the areas of leadership, management, and team development; influence and motivation skills; meeting management and facilitation; creative problem solving and innovation; mentoring, strategic partnerships, and interpersonal collaboration.
Bob has designed and delivered professional development workshops for a variety of clients around the country, including nonprofit organizations, pharmaceutical and health care organizations; manufacturing plants; educational facilities; commercial airlines; and local, state, and federal government agencies. In addition, he has been invited to make conference and regional meeting presentations for professional organizations and international associations, as well as for individual businesses.
Bob has partnered with 5 Virginia Community Colleges, including Tidewater Community College, where he has taught in the Academy for Nonprofit Excellence since it began, and 18 centers for continuing and executive education at major universities, such as Duke University, the Universities of North Carolina, Virginia, Pittsburgh, and Maine. Bob holds Master's and Doctorate degrees in social and organizational psychology, with a specialization in small group training and organizational analysis, from the State University of New York at Buffalo.
Mary Greer Landon, PhD is presently an Assistant Adjunct Professor at Old Dominion University (ODU). She is the former Associate Vice President for Workforce Development at Tidewater Community College (TCC).
She received her Ph.D. in Higher Education with an emphasis on Community College Leadership in 2009 and her Masters in Business and Industry Training in 2000 from Old Dominion University (ODU). She received her Bachelor of Arts Degree from Southern Illinois University (SIU) in 1991. She has taught as an assistant adjunct professor at Old Dominion University, as a consultant trainer for Tidewater Community College, as a student mentor for high school students needing remediation studies to graduate, and as a Junior High and High School teacher in Southwest San Antonio, Texas and middle Pennsylvania.
Mary worked for over 20 years at a major airline in the following areas: Reservations and Sales, Ticket Counter, Gate, Training Specialist, and Airport/Airline Manager in Long Beach, CA, Seattle, WA, and Norfolk, VA. Mary has been a Rotarian since 1991. She is a past president of the Rotary Club of Northside Norfolk and a Past President of the Rotary Club of Hampton Roads. She was the Chair of the membership committee, Secretary, and organizer of an annual fund raising event. She has received awards for Rotarian of the Year in her Rotary Club, Outstanding President, and the Avenues of Service Citation from Rotary International. She is presently the Director of Vocational Service in her Rotary. She also works with high school student Interactors (High School version of Rotary) to contribute to their community through service and has worked with them to communicate with children in an Orphanage in Romania and help the orphans with various supplies, shoes, shirts.

Amanda has been the Director of the Academy for Nonprofit Excellence for Workforce Solutions at Tidewater Community College (TCC) since January of 2017. In this role, she is responsible for maintaining contact with nonprofit agencies to identify training needs and expectations and to identify TCC resources to meet these needs and develop appropriate training proposals. She serves as liaison with appropriate faculty and assists with curriculum development and delivery of coursework customized to meet the specific needs of the agencies served. Prior to this position at TCC, Amanda gained a decade of extensive experience at the City of Norfolk as a Training and Organizational Development Analyst. She assisted 12 departments-over 2,000 employees-with internal customized training and organizational development plans. Amanda is no stranger to higher education, as she has furthermore been a college professor teaching at the adjunct level for the last eleven years of her professional career as well. She is certified in Myers-Briggs Type Indicator and Situational Leadership® II.
As an avid and passionate volunteer in the community, she serves on various boards and remains active in nonprofit organizations such as; President Elect of Junior League of Norfolk-Virginia Beach, Longwood University Alumni Board, City of Norfolk-Norfolk Public Library Board of Trustees, and the TCC Women's Center Advisory Council. Additionally, she was recently appointed by the Governor of Virginia to the Historical Records Advisory Board.
Amanda holds a Bachelor's degree in Communication Studies and History from Longwood University, a Master's degree in Humanities from Old Dominion University, and currently perusing a doctoral degree in Higher Education Management at Hampton University. In addition, a 2018 LEAD Hampton Roads and Emerge Virginia program participant and graduate. She is also recognized as a 2018 Top 40 Under 40 in Hampton Roads and a 2018 Under 40 Award recipient of the American Association of Women in Community Colleges.

Amy Coates Madsen is the Director of the Standards for Excellence Institute, a national initiative to promote the highest standards of ethics and accountability in nonprofit governance, management, and operations, and to facilitate adherence to standards by all organizations.
The Standards for Excellence Institute is a program of the Maryland Association of Nonprofit Organizations where Amy has served for over twenty years. Amy is responsible for coordinating all aspects of the association's comprehensive ethics and accountability program and efforts to replicate the program nationally. She serves as a frequent trainer and writer in the areas of nonprofit best practices, board conduct, program evaluation, program replication, fundraising ethics and regulation, and nonprofit management. She has taught courses on nonprofit ethics and accountability at the Johns Hopkins Institute for Policy Studies and the University of Baltimore and has guest lectured at other colleges and universities as well.
She has held positions at the Trenton lobbying firm of the Princeton Public Affairs Group, and the Public Policy Liaison Unit at the world headquarters of Catholic Relief Services. Amy received her Master of Arts in Policy Studies degree from the Johns Hopkins University in Baltimore, Maryland and her Bachelor's degree from the Virginia Polytechnic Institute and State University in Blacksburg, Virginia.
Amy is a member of Phi Beta Kappa. Amy is a former member of the Disaster Action Team of the Central Maryland Chapter of the American Red Cross and is qualified to provide disaster preparedness training to children and adults. She has also served as the former President of Central Maryland CAN TOO and was a member of the Board of Trustees of the largest United Methodist Church in Baltimore City. She serves on the board of her children's preschool PTA and is a volunteer with the Girl Scouts of Central Maryland. Amy is an appointed member of the Internal Revenue Service Advisory Committee on Tax Exempt and Government Entities (ACT) and serves as the co-chair of the Exempt Organizations subcommittee.

Rosa Mar is a transplant to Knoxville from Northern California. She grew up in Healdsburg, California the eldest of four children of immigrant Mexican parents.
Rosa attended a catholic grammar school, a catholic girls' high school and the University of California at Davis.
Rosa retired in 2012 after a 27 year career with Levi Strauss & Co where she held various executive management positions the last being the Global Sourcing Manager. She was transferred from San Francisco to Knoxville with Levi in 1996 and was transferred back to San Francisco in 2001.
Rosa along with serving on the Urban League board also serves on the Board of Directors for Imagination Library; the board of WDVX, a non-profit radio station; on the board for HoLa Hora Latina Cultural Organization; and on the board of Knox Heritage.
Rosa in February 2014 through February 2016 was the interim CEO of the Hispanic Chamber of Commerce of East Tennessee.
She is a 1994 graduate of Leadership San Francisco, 2001 graduate of Leadership Knoxville, a 2001 recipient of the Levi Mentor Award, a 2013 YWCA Tribute to Women Finalist, and a graduate of the East Tennessee Regional Leadership Association Class of 2014.
The role she cherishes most is that of mother and she is most proud of her attorney daughter Marisa.
Education and Training:
BA, Political Science, University of California, Davis
Master Facilitator Certification, Leadership Knoxville
Advanced Facilitator Certification, Lipscomb University

Everett Marshall is the Director of People, Performance and Culture for the Center for Organizational Excellence, Inc. He has over 20 years of management and consulting experience in both the public and private sectors. After serving as a Surface Warfare Officer in the Navy, he worked in the private sector with a global business consulting /IT services company focused on the development of recruiting and training programs. He has worked as a consultant to several federal agencies in the areas of organizational change, facilitation, team building, leadership coaching, and stakeholder engagement/alignment, and has also served as a federal employee during his tenure as the Director of Strategic Outreach for the US Naval Academy. Everett has been an active participant in the non-profit sector, where he served as a past president of the Chesapeake Bay Organizational Development Network and the President of the Board for the St. Philips Family Life Center, Inc. He holds certifications as an Appreciative Inquiry Coach/Consultant, Licensed Human Element Practitioner TM , and Emotional IQ Facilitator.
Susan Martin owns and operates webbones LLC, a successful Richmond, Virginia-based web development firm founded in 1999, with partner Stephanie Saccone. Martin brings her extensive communications expertise to her experience with developing web technology to create focused, effective websites. Prior to her work with webbones she worked for Virginia government's technology agency, creating and staffing one of the nation's first state web portals and developing award-winning Virginia government sites. She has presented on Website design and its successful integration into communications strategies and business processes at professional conferences and trade shows; has done extensive client training; and has taught website design for VCU's Nonprofit Learning Point and for ConnectVA.
Martin holds a Bachelor's Degree with a double major in Mass Communications and English Composition from James Madison University.
Read a blog by Susan and her partner, Stephanie Saccone, on tips for writing for the web.
Vice President
The Curtis Group
Wendy McGrady has more than 20 years of development and marketing experience, many of them for nonprofit and philanthropic organizations. Much of Wendy's work takes place behind the scenes working directly with clients, but she has also become a sought-after presenter and speaker on the topic of enhancing nonprofit development capacity and other fundraising issues. Past engagements include venues such as Tidewater Community College's Academy for Nonprofit Excellence, University of Richmond's Institute on Philanthropy, the Hudson Institute, and Network Williamsburg, as well as a number of Association of Fundraising Professionals chapters across Virginia.
As vice president at The Curtis Group, Wendy works diligently to advise her clients, though she wears many more hats than that. She also oversees planning studies and campaign management for the firm, conducts board retreats and manages executive searches. Her two decades of experience include donor, volunteer and leadership cultivation, major gift solicitation strategy, grant writing, and special event production. Her marketing background enables her to offer clients unique insight into brand development, public relations and advertising.
Immediately prior to joining The Curtis Group, Wendy was chief development officer for Tidewater Community College in southeastern Virginia. In addition, she is a past president of the Hampton Roads chapter of the Association of Fundraising Professionals, a member of the Giving Institute's Editorial Review Board, which offers valuable input to Giving USA, and she served as a 2011 Virginia Fundraising Institute co-chair.
Wendy is a Phi Beta Kappa graduate of Hollins University, where she was past president of the local Alumnae Chapter and a member of the University's Alumnae Board. Wendy served as vestryperson and senior warden at Christ and St. Luke's Episcopal Church in Norfolk, Virginia. She is also a graduate of the Hampton Roads Chamber of Commerce's Lead Hampton Roads. In terms of recognition, Wendy was selected by Inside Business in 2001 as a top "Forty Under 40" honoree, and in 2006 as a recipient of the Women in Business Achievement Award.
Contact:
wendy@curtisgroupconsultants.com

Connie McKenzie is the Assistant Vice President of Development at Eastern Virginia Medical School. Her position guides a department of over twenty professionals who build relationships with individuals, foundations and corporations capable of gifts to EVMS. Most recently, she led the EVMS three year capital campaign which raised 62.4% above its goal.
This unprecedented success resulted in EVMS receiving the Association of Fundraising Professionals, Hampton Roads' 2013 National Philanthropy Day Award for Outstanding Non-profit in Fundraising and Connie was subsequently awarded the AFP – HR's Outstanding Fundraising Professional Award in 2014. In that same year, Ms. McKenzie also received the highest honor award of Outstanding Achievement by the President of EVMS.
Early in her career, Ms. McKenzie applied her masters in social work background to raise funds for various human services programs. Her first experience was in homeless services in Richmond where she formed her fund development skills. In 2004, she earned the Certified Fundraising Executive (CFRE) designation.
She is a graduate of Lead Hampton Roads as well as Ignite Chesapeake, leadership programs of the Hampton Roads Chamber of Commerce. In 2007, she was recognized by Inside Business as a Top Forty under 40 honoree.
Ms. McKenzie is the past president of a number of boards in the area including Association of Fundraising Professionals – Hampton Roads (AFP-HR) and the Junior League of Norfolk-Virginia Beach, Inc.
Tia Nichole McMillen was born in Harrisburg, Pennsylvania, and graduated from Messiah College with a bachelor's degree in communication, and a minor in business administration. She holds a master's degree in business and organizational communication from Northeastern University, a master's degree in management and leadership from the American College, and a master's degree in public leadership from the University of San Francisco.
In her civilian capacity, she is the Regional Public Affairs Officer (PAO) for Naval Medical Forces Atlantic, and the Tidewater Market Communications Director for Defense Health Agency, managing strategic and media communications for all Navy Medicine assets from Mississippi to Bahrain and two Joint facilities. She is also the Managing Director for the Veterans Campaign, the only non-partisan, non=ideological organization whose mission is to encourage, mentor, and prepare veterans for a "second service" in civic leadership.
McMillen is also a Navy Reserve public affairs officer. As a lieutenant commander, McMillen is currently assigned as a Public Affairs Action Officer to Commander, U.S. 2nd Fleet. She served as a Public Affairs Action Officer to U.S. 5th Fleet from 2016-2020. In 2016, she served on active duty as the Deputy PAO for Commander, Submarine Force, U.S. Pacific Fleet in Pearl Harbor, Hawaii. Additional military tours include Public Affairs Action Officer for Joint Public Affairs Support Element and Navy Public Affairs Support Element, both located in Norfolk, Virginia.
In 2019, McMillen mobilized in her Reserve capacity as the PAO and Navy Staff Executive Officer for Task Force 51/5th Marine Expeditionary Brigade where she ensured command alignment with Navy and Marine Corps guidance, and developed and communicated official positions on various operations and exercises in the U.S. Central Command area of responsibility.
McMillen earned a graduate certificate in women's leadership from Cornell University and is a qualified Fleet Marine Force Warfare Officer. She is also a professor of business and communication courses at Tidewater Community College in Chesapeake, Virginia. She teaches in the master of arts in public leadership program at University of San Francisco, and is also the proud owner of a federal resume writing business, Heaps of Help, helping veterans transition to federal positions.
Brad McMurran is the founder of The Pushers Sketch and Improv Comedy Troupe. He is the co-head writer, performer, and artistic director of the Push Comedy Theater.
Brad studied acting in college, trained in improvisation at Upright Citizen's Brigades, and is the co-writer of Cuff Me; The 50 Shades of Grey Musical Parody (which played off-Broadway in New York and Chicago). Brad has been writing sketch comedy for more than ten years and is pleased as a pickle to be running a theater in the NEON District. McMurran is a graduate of Old Dominion and enjoys pizza.

Starting her career for nonprofits focused on fundraising, marketing, and board development, Sarah left to build a varied and diverse consulting practice focused on strategic planning and nonprofit sustainability. Whether a guide, instigator, or knowledge base, Sarah is passionate about connecting the dots and giving people the right plan and tools to make stuff happen. Over the last ten years as a consultant, Sarah has worked with over 100 associations, nonprofits and businesses to help at the intersection of creativity, strategy, and action. Sarah is an active speaker and trainer around the mid-Atlantic region on all aspects of strategic planning, nonprofit sustainability, and marketing. When she isn't at work she wrangles two very different young girls with the hope of raising good humans.

Amy's consulting expertise includes strategic planning, board development/governance work, board and staff meeting facilitation, organizational development, and resource development. Her over 30 years as a senior philanthropy professional includes work on both sides of philanthropy- as a nonprofit executive and development professional and as a corporate and foundation grant maker. Amy brings her unique experiences in both asking and giving along with strategic thinking, sensible fiscal management, effective communication and facilitation to her consulting work. Amy is also a Certified Governance Trainer with Board Source and is trained in nonprofit Board education.

Along with her work as a consultant, Amy serves as the Executive Director of the Mary Morton Parsons Foundation, which is a private-independent foundation that grants more than $5-7 million annually to nonprofits in the Commonwealth of Virginia for capital projects. Amy also teaches classes in nonprofit management including grant writing, navigating support from corporations and foundations, and board development at many universities and programs throughout the State. Prior to her current work, Amy served as Vice President and Community Affairs Manager for Wachovia Corporation from 2005-2008, covering the three-state Mid-Atlantic Region of Virginia—Virginia, Maryland, and D.C.

Amy's consulting practice is rooted in a strong passion for the nonprofit community. All work is geared to helping a nonprofit build its organizational capacity working within a team approach of strong partnerships between board and staff. Amy combines her professional and personal experiences with best practices to help nonprofits make informed decisions and build internal processes to become stronger, more stable organizations.

Amy received a BA in Foreign Affairs from the University of Virginia in Charlottesville, VA. She is an avid reader and along with her husband likes to cook and entertain friends and family.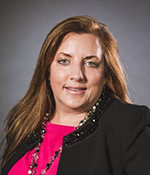 Kim Painter, CPA, is a native of the Hampton Roads area, she graduated with a business administration/accounting degree from Old Dominion University in 1987. Kim's vast experience combined with her inherent business sense allows her to serve a wide range of clientele, including small business, professional practices contractors and not-for-profit organizations to name a few.
Kim's involvement in the community is demonstrated by her participation in civic and business organizations. Her affiliations include serving in various board capacities including President from 2003-2004 of the Great Bridge Rotary Club. Currently Treasurer of the club. She was selected Rotarian of the year in 2001-2002. She was awarded in 1999 Inside Business Top 40 Under 40. In 2011 she received the "Women in Business" achievement award from Inside Business in recognition of both her business and community volunteer accomplishments.
Additional business organizations of which she is a member include Lefcoe Leadership class of 2012 and Leadership Hampton Roads Class of 1999. She is also a member of several professional organizations including the American Institute of Certified Public Accountants and the Virginia Society of Certified Public Accountants.
Phillip Perdue has been a practicing professional fundraiser since 1988 and is accomplished in major gifts, annual fund, direct mail, telefunding, and special events. He has developed marketing strategies to solicit individuals, corporations, foundations, board members, alumni, parents, faculty, grateful patients, and physicians.
Perdue is the Past President and a board member of the Association of Fundraising Professionals – Hampton Roads Chapter. He has delivered presentations on major gift work, building successful teams, and hiring the best staff; served as a moderator on numerous philanthropy conference and workshop panels; and is widely recognized for his expertise in the area of Moves Management, a strategic process used to identify prospects, outline their interests, determine their capacity for giving and move them to a gift.
Nathaniel R. Pierce ("Nat") is one of the founding members of the Keel Group and is admitted to practice in New York, New Jersey, and Virginia. He works out of the Keel Group Ltd's Virginia Beach office and he supervises the New Jersey office.
Nat has extensive experience in corporate transactional matters including company formation issues, mergers, acquisitions, company divestitures, commercial disputes and litigation, transactional due diligence and the drafting, review and negotiation of contracts across industry and subject matter. In addition to corporate and transactional work, Nat also has experience in the areas of non-profit law, securities law issues, commercial and residential real estate and alternative dispute resolution.
Nat grew up in Mountain Lakes, New Jersey, and came to Virginia to attend Regent University School of Law. Nat completed his undergraduate degree in business and economics at Messiah College. He has also traveled extensively studying abroad in Athens at the University of LaVerne, and is an alumni of the International Business Institute a study program which exposes business students to 15 countries and various corporate headquarters and governmental offices throughout Europe, while studying international trends in global marketing, international finance, global business strategy and comparative economic systems.
Nat earned a Juris Doctor from Regent University School of Law and a Bachelor of Science, Business Administration/Economics, Cum Laude – Messiah College.

Dena Reynolds, M.S., Principal and Owner of RVA Communications, is a Public Relations Consultant for nonprofits to help them increase their awareness in the community. She works to land media coverage for clients, deliver creative communication strategies and train teams in effective public relations tactics. In 2010, she was awarded "Best in Show" at the Virginia Public Relations Awards.

Reynolds teaches communications classes for The Community Foundation Serving Richmond and Central Virginia, Tidewater Community College's Academy for Nonprofit Excellence in Suffolk, and The Alliance for Nonprofit Partnerships in Harrisonburg. She was named VCU's Nonprofit Learning Point "Instructor of the Year" in 2012.

Prior to consulting, Reynolds worked in nonprofit public relations and broadcasting. She was LifeNet Health's Media Relations Manager in Richmond, Va., for ten years and won numerous awards in media relations, event planning and marketing. She served as the spokeswoman for LifeNet, and encouraged Virginia and national media outlets, including The History Channel, National Geographic Channel, and CNN, to produce stories on organ donation.

Prior to LifeNet Health, Reynolds worked at WRIC TV8, the ABC affiliate in Richmond, Va., as Promotion Manager. During her time at TV8, she won a National Gold PROMAX (National Association of Media Promotion and Marketing Professionals) award for producing and was nominated for three regional Emmy awards for writing and producing. She started her broadcasting career at WHSV TV3 in Harrisonburg, Va., and NBC29 in Charlottesville, Va.

Reynolds holds a Master of Science in Mass Communications from Virginia Commonwealth University, and a Bachelor of Science in Mass Communications from James Madison University. She earned various certificates in event planning, nonprofit management and fundraising and development.

Reynolds is a 2010 graduate of The Community Foundation Serving Richmond and Central Virginia's Emerging Nonprofit Leaders program and the past President of the alumni committee for the program.
The Curtis Group
Propelled by the belief that fundraising is about more than asking for dollars, Kaitlin Robb has developed a diverse portfolio of fundraising expertise and mission-focused nonprofit leadership including major gift campaigns, annual fund management, volunteer program management, special events, marketing, and public relations.
Prior to joining The Curtis Group, Kaitlin served as the director of development for ForKids, an organization working to break the cycle of homelessness for families and children. During her tenure at ForKids, Kaitlin created and implemented a comprehensive development program that generated three consecutive years of fundraising growth and success. She raised public awareness for the organization, focusing on major gifts, donor stewardship, marketing, and special events. As assistant director of development for the Virginia Symphony, Kaitlin managed their annual fund, grants, corporate sponsorships, and government relations.
Kaitlin holds a Bachelor of Arts from the University of Virginia and is an active member of the Association of Fundraising Professionals where she serves on the board as the vice president of membership for the Hampton Roads Chapter. Kaitlin also has served as the employee campaign leader for the United Way of South Hampton Roads, and since 2009, Kaitlin has acted as the program lead for Trinity Presbyterian's role serving the homeless with the Norfolk Emergency Shelter Team (NEST).
Stephanie Saccone owns and operates webbones LLC, a successful Richmond, Virginia-based web development firm founded in 1999, with partner Susan Martin. Saccone brings to her web work an extensive communications background in design and writing. Prior to working with webbones, she worked for Virginia government's technology agency, creating and staffing one of the nation's first state web portals and developing award-winning Virginia government sites. She currently teaches graphic and web design at VCU and at John Tyler Community College, and has taught website design for VCU's NonProfit Learning Point and for ConnectVA.
Saccone holds a Master's Degree in Journalism from Virginia Commonwealth University and a Bachelor's Degree in English Literature from the College of William and Mary.
Read a blog by Stephanie and her partner, Susan Martin, on writing for the web.

Elizabeth Scott, Ph.D., founder of Brighter Strategies, provides thought leadership and high value organizational development consulting in support of a stronger social sector.
Liz has provided training and consulting services in strategic planning, process-improvement, and human capital development for over 170 nonprofits and associations and has facilitated over 25 Board of Director retreats. She has extensive experience in developing and managing all aspects of an organization's quality and business improvement efforts; such as developing and administering programs, training and coaching employees, and facilitating organization-wide change. She has been a Baldrige examiner for the Commonwealth of Virginia and is a certified Standard of Excellence consultant.
In addition to managing the practice, Liz holds a faculty position at The Chicago School of Professional Psychology, where she teaches in the Business Psychology program.
Liz holds an undergraduate degree in sociology and a master's degree in organizational sciences from the George Washington University, as well as a second master's and Ph.D. in human and organizational systems from Fielding Graduate University in Santa Barbara, California. She lives in Falls Church, Virginia with her husband, two dogs, and two cats.

In his work as a non-profit executive, Leon Seemann has spent the past 20 years helping non-profits grow by ensuring they are "Well Funded, Well Managed, and Well Respected." A key to his technique is helping each non-profit align its finances, procedures, and culture with their mission and strategic plan. He has worked with non-profits in diverse fields including arts, education, Jewish community, associations, youth, geriatric, and economic empowerment.
Mr. Seemann recently finished a four-year assignment as the COO of the Yeshiva of Greater Washington – Tiferes Gedaliah (YGW). At YGW, he served as the deputy to the Headmaster, where he worked in close collaboration with the leadership team, existing administration, and the board of directors to identify areas for improvement, develop solutions, and implement them. Through his work, Mr. Seemann converted – within a three year period – an annual deficit of over $600,000 to a surplus of over $200,000 while raising salaries for the lowest 25% of staff. He also played a key role in helping YGW recover from the death of its founder.
Mr. Seemann continues to consult on projects, to serve on the selection committee for the AIM for Excellence Award which honors superior nonprofit management (formerly Washington Post Award for Excellence in non-profit management), and to serve on various non-profit boards in the Greater Washington DC region.
Other career highlights include: growing Cultural Tourism DC (CTDC) from $1.4M, nine-person operation to a $2M, 23- person operation which led to CTDC being named one of Greater Washington's Best Nonprofits by the Catalogue for Philanthropy; and assisting Studio Theatre to professionalize its internal operations while growing the organization 60% and maintaining a surplus in each of his 8 years of tenure.
Amanda Smith is the Manager of Prospect Management and Research at Christopher Newport University. Amanda is responsible for all aspects of prospect research, and the management of prospects and donors. Amanda is also responsible for the day to day operations and integrity of the donor database.
She received a B.S. from James Madison University in Public Administration and an M.P.A. in Public Administration and Certificate in Nonprofit Management from Virginia Commonwealth University. She became involved with prospect research while completing her graduate work as an intern in the Corporate and Foundation Relations office at VCU.
Before joining the Advancement staff at CNU she was the Assistant Director of Development at Thomas Jefferson's Poplar Forest in Lynchburg. Amanda currently serves as the Secretary for the Virginia chapter of the Association of Professional Researchers for Advancement.
Rick first joined the grantmaking world in 1987. He began as senior staff with the Massachusetts Council on the Arts and the Humanities, at the time the nation's second largest state arts funder. From 1993-2006, Rick helped build one of the country's leading community foundations, The Rhode Island Foundation.
As a consultant, Rick has worked with community foundations from Abilene, Texas, to Oxford, England; with 'alternative' foundations such as the Haymarket People's Fund and RESIST; and with the Council on Foundations, regional associations of grantmakers, and other affinity groups of funders.
In 2008, he was also the editor of the New England Philanthropy Digest, a one-year project that sent news about the region's charitable foundations to nearly 1,000 media outlets in six states.
Michael B. Steele represents and advises employers ranging in size from Fortune 500 companies to small business owners in all aspects of labor and employment litigation and workplace issues.
Specifically, he has counseled clients in federal and state matters involving employment discrimination, sexual harassment, employee benefits, wrongful termination, restrictive covenants, contract disputes, breach of fiduciary duties, wage and hour and other employment-related issues. Mr. Steele has defended management in large national class and collective actions, as well as individual claims arising under Title VII of the Civil Rights Act, the Age Discrimination in Employment Act (ADEA), the Americans with Disabilities Act (ADA), the Fair Labor Standards Act (FLSA), the Family and Medical Leave Act (FMLA), the Employee Retirement Income Security Act (ERISA), the National Labor Relations Act (NLRA), and other federal and state laws. Mr. Steele also represents clients in a variety of administrative proceedings and investigations.
Focusing on litigation avoidance, Mr. Steele counsels clients to ensure compliance with federal and state employment laws, assisting with their employment agreements and handbooks, and providing on-site training for managers and supervisors on various labor and employment issues. He also frequently speaks on employment issues to local business and trade groups.
Mr. Steele served as Adjunct Professor of Law at the College of William & Mary School of Law, where he taught in the legal practice program. Additionally, he is a member of the Virginia Bar Association, the Federal Bar Association and the American Bar Association. He is admitted to practice in Virginia, the District of Columbia, the U.S. Court of Appeals for the Fourth Circuit, the U.S. District Court for the Eastern District of Virginia, the U.S. District Court for the Western District of Virginia, and the U.S. Supreme Court.
Mr. Steele received his B.A. from Mary Washington College (now UMW), his M.P.A. from Virginia Commonwealth University, and his J.D. from Boston College Law School. While in law school, Mr. Steele served as a judicial intern to the Honorable James E. Duggan of the New Hampshire Supreme Court, and was a member of the Saul Lefkowitz Moot Court team.
With vast experience in the nonprofit sector, Jane Stein, has been providing consultation and training services to nonprofit organizations for more than twenty years.
As the founding director of the Child Abuse Center of Hampton Roads, Jane forged regional relationships with seventeen Virginia municipalities and expanded the Center's services to more than 1,000 children each year. After the Center became part of the Children's Hospital of the King's Daughters, Jane opened JPS Consulting.
Her experience also includes a tenure as a national director for major gifts for the American Cancer Society. Jane is a past national chairman for campaign training for the Jewish Federations of North America (formerly the United Jewish Appeal), a volunteer position which she held for three years.
A sought after facilitator, speaker and trainer, Jane has presented her programs in management, leadership development, marketing, public relations, board development and fundraising to nonprofit organizations throughout the United States. She shares her secrets for success in these turbulent times and inspires her audiences to solve challenges in the nonprofit community in a humorous and heartfelt manner.
Under her direction, JPS Consulting has guided many not for profit organizations through the process of strategic planning, board and leadership development. And she has helped many organizations to build and improve their major and mega gifts programs and their annual and special campaigns. Jane has provided consultative services, facilitated board and staff retreats, given keynote addresses, motivational speeches and training workshops to dozens of organizations including the American Cancer Society, the United Jewish Appeal, Susan G. Komen, the Virginia Association of Community Healthcare Centers, the Foodbank, Habitat for Humanity, Physicians for Peace and the Special Olympics.
Jane has a Master's Degree in Business Administration and is married to Ed Stein. They have two children and two grandchildren.
Naomi Takeuchi is Founder and President of 1000 Cranes, LLC is a leadership development consulting firm specializing in merging financial effectiveness with social impact. In its 10 year history, 1000 Cranes has developed relationships with a wide range of customers from nonprofit organizations to entrepreneurs to government organizations to Fortune 500 firms. All of these clients trust the guidance of 1000 Cranes in the areas of strategic planning, financial analysis, and communication skills development. Naomi is a professional member of the National Speakers Association and the Canadian Association of Professional Speakers where she speaks and strategizes with executives worldwide.

Attorney
Tax-Exempt Solutions, PLLC
Benjamin Takis is the founding attorney of Takis Nonprofit Law PLLC, a Washington D.C. law firm practicing in the fields of tax, corporate governance, employment law, and business transactions for nonprofit organizations. Ben is also the co-founder of Sustainability Education 4 Nonprofits, an education and training platform for nonprofit organizations.
Since beginning his career in 2006, Ben has represented some of the largest pension funds, welfare trusts and labor organizations in the country, along with public charities, lobbying groups, trade associations, and other nonprofits of all types and sizes. Prior to starting his own firm in 2012, Ben worked as an associate at the premier labor firm Bredhoff & Kaiser and the leading employee benefits boutique Groom Law Group. Ben also served as Of Counsel to Weinberg, Jacobs & Tolani LLP from 2013 until Mark Weinberg's retirement in 2015, after which Ben took on Mark Weinberg's nonprofit law practice under his own firm.
Ben is a frequent speaker and writer on nonprofit law, tax, corporate governance, and business management for a variety of organizations and educational institutions, including the Foundation Center, the District of Columbia Bar, HealthHIV, Tidewater Community College, the Greater Washington Society of CPAs, American University Washington School of Law, and Washington Area Lawyers for the Arts.
Read Benjamin's blog on Five Good Habits for Avoiding Nonprofit Legal Disaster.
Contact:
bt@takisnonprofitlaw.com
Judith Baker Travers is an award-winning public relations counselor with more than 25 years of experience. She served as senior public relations manager to the president of Regent University from 2010 – 2013. Her responsibilities included managing the president's media and community relations, reading professional journals to keep the president informed on the latest trends in higher education, representing the president at meetings and other functions, managing special high-level projects, writing a monthly newsletter, editing correspondence written on the president's behalf, editing op-eds, etc. written by the president, directing photo/video shoots, greeting VIPs and a myriad of other duties.
The scope of Travers' overall experience and expertise includes strategic planning; writing and administering comprehensive public relations plans; conducting internal communication audits; conducting research, including surveys and focus groups; creating campaigns to launch new products and services; creating and implementing awareness campaigns; writing and designing collateral materials – everything from brochures and billboards to annual reports and proposals; special assignment writing for magazine articles, newsletters, slide presentations, TV/radio spots, speeches and news releases; and creating and managing large special events.
From 2002 – 2004 Travers served as executive director of LEAVE A LEGACY® Hampton Roads (LAL-HR), which was part of a national awareness campaign to encourage people from all walks of life to include the local nonprofit organizations of their choice in their wills. The United Way of South Hampton Roads hired Travers for this position.
Responsibilities as executive director included launching the campaign and marketing it to Hampton Roads' nonprofit organizations, estate planning professionals (attorneys, financial planners, etc.) and corporations; recruiting and supervising volunteers; developing the marketing/media plan and budget; coordinating all media buys; developing all collateral materials and the web site; creating research/survey instruments and coordinating their implementation; establishing a Speakers Bureau; meeting with local editorial boards; developing and writing articles for partners' newsletters; creating and managing all conferences, workshops and other events sponsored by or participated in by LAL-HR; establishing and maintaining relationships with local foundations and other sponsors.
Judy also served as director of public relations at Westminster-Canterbury, a large retirement community in Virginia Beach, for more than five years. There she planned, directed and administered comprehensive public relations and marketing programs to develop and maintain public, resident and employee interest, understanding and goodwill.
She was also primary assistant to the president of this continuing care retirement community on special projects, especially those related to long range strategic planning, development and expansion.
She served as primary liaison with news media; counseled both staff and residents on media relations; promoted and managed media coverage of events; served as a resource for local media on issues relating to older adults.
Judy created an in-house advertising agency at Westminster-Canterbury through which all media purchases were made. She also planned and budgeted for all advertising (print and broadcast); designed and wrote copy for all advertising, brochures, presentation materials, speeches; designed new corporate identity; hired and supervised the work of photographers, printers, typesetters, and freelancers.
She created and implemented new special events and community outreach programs, educational forums, on-site satellite teleconferences, board functions, health fairs and exhibits, activities with the adopt-a-school partner, official visits from dignitaries, etc.
Judy graduated cum laude from Old Dominion University with a Bachelor of Fine Arts degree. She is a magna cum laude graduate of Regent University with a master's degree in journalism. She is also Accredited in Public Relations (APR) by the Public Relations Society of America (PRSA), a past president of the Hampton Roads Chapter of PRSA and served as the chapter's Ethics Officer for two years. She has also served as an adjunct professor at Old Dominion University, Norfolk State University and Virginia Wesleyan College.

The chance to bring about positive change and help others experience the fulfillment of giving are why Abby Weber is excited to come to work each day. With a strong belief that listening is the key to lasting client relationships, Abby excels in her role as a Curtis Group consultant.
Before joining The Curtis Group, Abby spent five years with Foodbank of Southeastern Virginia and the Eastern Shore, where she served as community engagement manager and then volunteer manager—helping expand the capacity of the organization's operations, outreach and events. She continues to volunteer there today. She also worked previously at the Greater Pittsburgh Community Food Bank while serving with AmeriCorps VISTA. Abby is skilled at creating and cultivating partnerships, and has proven herself an innovative problem solver and effective communicator.
Always looking to keep up with the latest trends and information, Abby has received training from the Indiana University Lilly Family School of Philanthropy, the Giving Institute, Virginia Fund Raising Institute, and the TCC Academy of Nonprofit Excellence.
Abby graduated with distinction from Pennsylvania State University, earning a B.S. in business management with a minor in international business. She is on the board of the Hampton Roads Chapter of the Association of Fundraising Professionals, serving as sponsorship chair. She is an active member of the Penn State Alumni Association, Hampton Roads Chapter and Norfolk's Downtown 100 and has volunteered with the Foodbank of Southeastern Virginia and the Eastern Shore, Chesapeake Bay Foundation, United Way of South Hampton Roads and Ronald McDonald House, as well as a variety of animal-related causes. Outside of work, Abby enjoys staying active, cheering on the Nittany Lions and spending time with her partner, Doug and dog, Herman.

President/CEO
Leadership Knoxville
Tammy is a native of South Carolina and has made her home in Knoxville for more than two decades. She embraces her Southern heritage with a strong sense of community and desire to serve. She earned her Bachelor's degree from the University of South Carolina and is pursuing her Masters at Lipscomb University.
Prior to joining Leadership Knoxville she served as the Executive Director of Innovation Valley Health Information Network, where she oversaw the state's first ePrescribing grant initiative with 17 East Tennessee counties on behalf of Governor Bredesen and the State of Tennessee. White has over 25 years of experience in the public, private and civic sectors – having worked as both staff and consultant on a variety of campaigns from President to US Senate and Congress, to State Senate and House to local government races and referendum initiatives. From 1998-2003, Tammy served as the East Tennessee Governor's Office Regional Representative for Governor Don Sundquist. She later joined the Department of Economic and Community Development where she was responsible for overseeing the Governor's Three Star program in 16 East Tennessee counties.
Since joining Leadership Knoxville in 2009, she launched the Mayors' Leadership Luncheon, an annual event hosted by the City and County Mayors to inspire community leaders to action. While helping build a leaderful community, she has overseen the addition of youth and collegiate leadership programs in an effort to create a continuum of leadership from youth to seniors.
In 2010, she was appointed by the Lieutenant Governor to the State of Tennessee Ethics Commission, where she currently serves as Chair. Recently Governor Haslam appointed her to the State Capitol Commission as a Representative of Private Citizens. White also serves as a member of the National Association of Leadership Programs board of directors, the Tennessee Association of Community Leaders board of directors (TACL), The Korn Learning Assessment and Social Skills Center board, the Tennessee Technology Corridor Development Authority board, President of the Family Justice Center board, Knoxville Fellows board of directors, sustaining and Community Advisory member of the Junior League of Knoxville, member of the Executive Women's Association and the current class of East TN Regional Leadership (ETRL). In 2008 she was featured in skirt! Magazine Knoxville as one of five "Women to Watch", and was also a 2015 finalist for the YWCA Tribute to Women award.
She resides with her daughter, Courtney, who is a sixth grader at West Valley Middle School, along with their miniature schnauzer, Coco the wonder dog. They are members of Grace Presbyterian Church in Knoxville.

Meico Marquette Whitlock, Founder and CEO of Mindful Techie, is a speaker and trainer on mindfulness, technology, and productivity. Mindful Techie is an organization focused on helping purpose-driven professionals and organizations boost their personal and professional effectiveness and increase productivity and work-­life balance in a digital world. Through talks, workshops, and trainings, Mindful Techie helps purpose-driven professionals and organizations integrate purpose, intention, and mindfulness into their day-to-day work in order to increase employee satisfaction, productivity, and work-­life balance, and more effectively advance organizational missions and priorities.
Meico has served the non-profit and public sectors for nearly two decades by connecting people, information, and technology in ways that promote wellness and lasting social good. He is based in the Washington, D.C. area and travels domestically and internationally.
He shares from the depth of his personal experience through his thought leadership as a speaker and workshop facilitator with organizations and individuals invested in living full, whole, integrated, and balanced lives.
Meico has been a featured speaker on mindfulness, technology, and productivity at events such as the Nonprofit Technology Conference where he has spoken to audiences of more than 2,000 people and conducted workshops with groups as small as 30 or fewer people for national organizations such as the National Alliance of State & Territorial AIDS Directors. Meico has been a featured guest on the Meditate This! podcast and the NTEN Ask The Expert: Mindful Social Media national conference call and has supported social media for the annual Mindful Leadership Summit and the Mindful Life Conference.

Trina Willard, Principal of Knowledge Advisory Group, provides organizations with measurement, research and evaluation services that inform business planning and future organizational development. Trina's methods examine the implementation and effectiveness of initiatives, programs, policies, and procedures, thereby helping clients guide decisions with the power of meaningful information.
Trina's multi-faceted approach includes:
developing manageable measurement and data collection strategies;
reviewing program processes and procedures;
creating appropriate performance and outcomes measures;
designing and administering surveys and structured interviews for management, employee, and client groups, utilizing paper and web-based tools;
conducting comprehensive reviews of organizational documents to thoroughly integrate historical perspectives;
reviewing and analyzing existing database information, as well as database and software development support, and
facilitating project teams and focus groups.

Trina believes that input from all layers of the value chain is the key to continued growth and improvement. Consequently, organizational inclusion is a critical component of her research approach. Such perspectives allow Trina's services to be customized and utilized across a variety of organizational initiatives, based on client needs.
Trina has successfully applied these concepts and techniques in government, nonprofit, and business settings. A partial list of her recent clients includes the Supreme Court of Virginia; St. Joseph's Villa; the American Red Cross; Virginia Blood Services; the Virginia Department of Education; The Community Foundation Serving Central Virginia; Hanover County, Virginia; Loudoun County, Virginia; US Department of Navy; United States Marine Corps; DARE America; a national health insurance organization; a multi-state natural resources firm, and a Fortune 500 financial services firm. Her measurement expertise has benefited clients in a variety of content areas, such as human services, mental health, substance abuse services, housing, health care, public education, software enhancement, court administration, employee development, and marketing.
Trina has extensive survey experience, tackling topics which range from training needs assessments to client satisfaction. In addition, she has presented research findings and recommendations through numerous reports, professional presentations, and training events. She has also been training in LEAN solutions, which she has implemented within client organizations.
As a strong advocate of knowledge transfer, Trina shares her perspectives in a variety of venues, including reports, articles, professional briefings, and training events. She has acted as an instructor for courses in evaluation research methods and social psychology at the university-level, and also functioned as a member of the Institutional Review Board at Virginia Commonwealth University. She frequently serves as a guest speaker for professional meetings and conferences, sharing perspectives on the importance of measurement and evaluation in overall organizational health.
Before founding the Knowledge Advisory Group in 2010, Trina served for seven years as the Vice President of Transformation Systems Inc. (TSI), an award-winning management consulting firm, providing measurement and evaluation services to a variety of clients across sectors. Her past experience also includes almost a decade of service to the Commonwealth of Virginia as Chief of the Evaluation Unit of the Virginia Department of Criminal Justice Services, Criminal Justice Research Center. In this capacity, she served both the Governor's cabinet and the legislature, ensuring that decision-makers and program managers were provided with accurate and timely information on the effectiveness and efficiency of criminal justice policies and programs in Virginia. Under her leadership, the Evaluation Unit conducted over 30 studies and received a national research award. In addition, Trina previously served as an evaluation consultant for the Virginia Department of Education's Virginia Effective Practices Project, the Justice Research and Statistics Association, and local school systems.
Trina received her M.S. in Applied-Experimental Psychology from Virginia Polytechnic Institute and State University in Blacksburg, Virginia, and is an active member of the American Evaluation Association, the Southeast Evaluation Association, and the Eastern Evaluation Research Society. She is also a member of the American Business Women's Association and served as Board President for the local chapter in Richmond, Virginia, which nominated her as a candidate for the national organization's 2011 Top Ten Business Women.
Don Willis is the President of Village Events, Ltd. Established in 2006 Don serves as a consultant and strategic thinking partner to local, corporate, and non-profit leaders as they plan and implement various events throughout the Hampton Roads region. Most of those events are fund raising initiatives.
After a career in the governmental and nonprofit world working in the field of Juvenile Services, Don and his wife established his first business Professional Training Associates, Ltd. That business has conducted seminars for various human services agencies since 1994.
Village Events, a subsidiary of Professional Training Associates, Ltd., has worked with various non-profit agencies and corporations to implement golf tournaments, micro-brewery festivals, wine festivals, fall festivals and many other events in the Hampton Roads area. His company implements and manages various events including the Yorktown Wine Festival, Yorktown Market Days, the Peninsula Town Center Farmers Market, and other festivals in Hampton and Williamsburg.
Don currently serves as President of Sister Cities Yorktown, is on the Board of Directors of the Boys and Girls Clubs with the Virginia Peninsula, and he teaches to share his experiences in what works and what doesn't work in the world of non-profit fund raising.